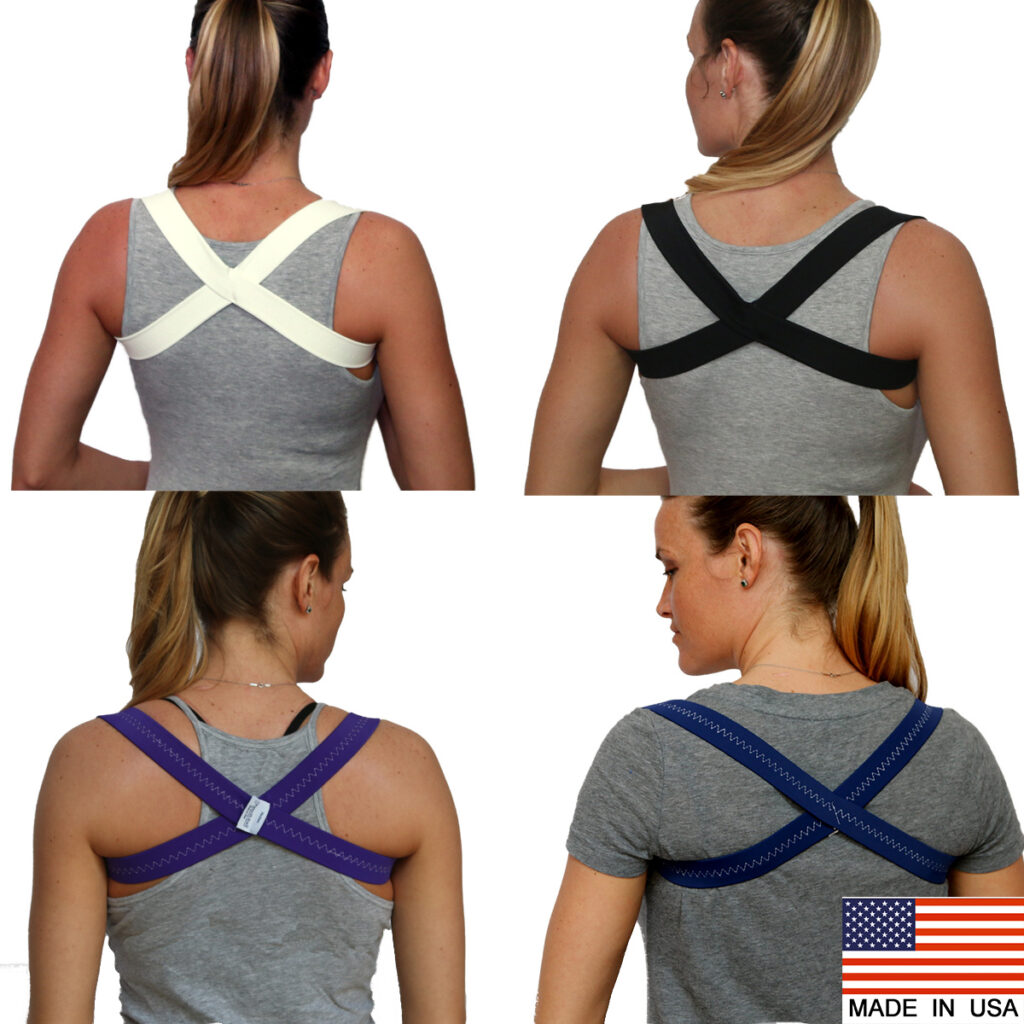 Posture Brace The Simple 15 Minutes A Day Way!
Posture braces come in a couple different designs. You can get the one with buckles, straps, and velcro, which in my opinion make a brace cumbersome and big (think book bag on your shoulders).
Or, you can use Posturific Brace that offers a low profile, simple figure-8 design, no buckles, no velcro, lightweight, and provides the perfect amount of tension to correct your posture.
Four Colors To Choose From
If Your Brace Is Twisted Do This
If you need help with making the brace lay flat on your back watch this short video. 
How To Properly Put Posturific Brace On
Short video showing how to use the Posturific Brace
Did You Know?
You can use your FSA or HSA to purchase this brace.
Frequently Asked Questions
Ships same day if ordered from this site. Monday – Friday before 2pm eastern time.
You have 60 days to try and love the product. Love It or Return It